How to Finance a Dallas Home Loan for Multigenerational Living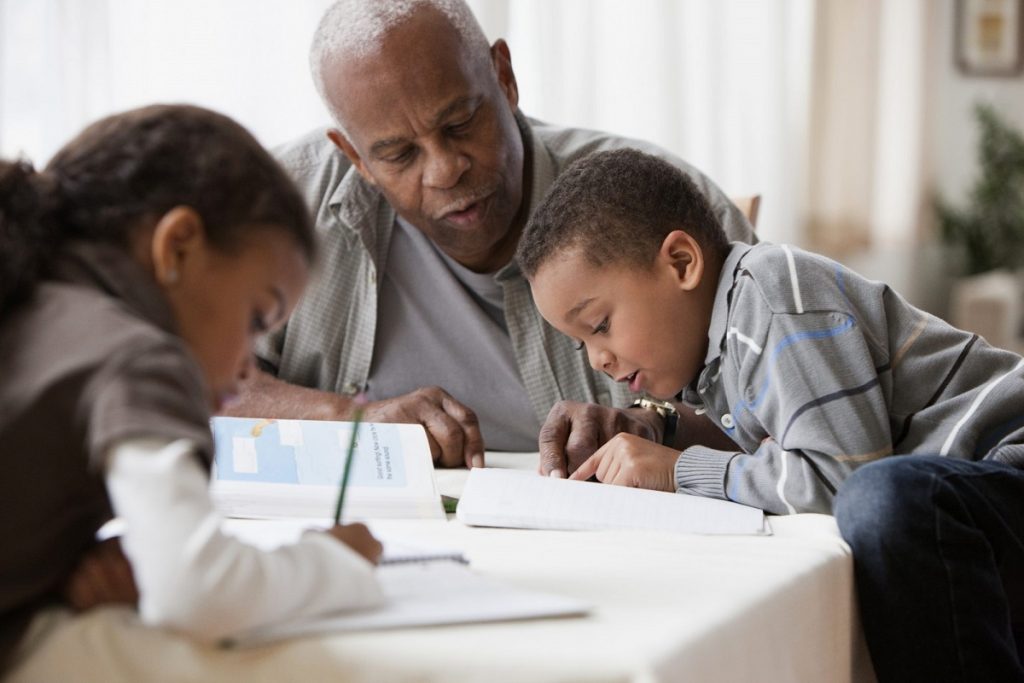 Have you noticed a growing trend in the Dallas Fort Worth area of two or more generations coming together to live in a single property? This could mean parents living with their adult children, adult grandchildren living with grandparents, adult children living with parents, or any combination of generations sharing a residence. This situation comes up more recently with increased costs of assisted living, nursing homes, and medical care as parents age. Sometimes, financing a singular Dallas home loan for multiple generations is a great idea both emotionally and financially.
Benefits of Multigenerational Living
Share costs of home expenses, including taxes and insurance.
Live more inexpensively in a smaller home or pool resources for a larger home.
Help single and working parents with at home childcare from grandparents.
Improve care and safety of aging parents.
Build closer relationships.
Divide chores and responsibilities by ability.
Minimize loneliness.
However, there can also be some negatives to multigenerational living:
More arguments regarding differences in parenting, spending, lifestyle, etc.
Less personal space and privacy
Currently, Texas is home to nearly 479,000 multigenerational households. At 5.77% of the total households, Texas has the third highest percentage of multigenerational living situations in the country. Therefore, major homebuilders like Trophy and David Weekly are beginning to design homes for multigenerational living. For example, bedrooms upstairs for younger parents and children, and a grandparent suite downstairs that in larger homes may even include a second kitchen and living area.
Is Multigenerational Living in Your Future?
Financing a multigenerational Dallas home loan has two options:
An individual home loan – In this case, one party (call them "A") is the primary owner of the residence. The other residents ("B") can then contribute based on a predetermined agreement. This can be in the form of rent, a financial gift, or other reimbursement.
A joint mortgage, in which both A and B apply for the loan together.
If two or more parties will be participating in applying for a joint home loan (i.e.: parents "A" and grandparents "B"), then both sets of finances will be scrutinized. In other words, credit histories, income, debt ratios, etc. from all parties will be a part of the multigenerational living mortgage process. (Learn more about applying for mortgages after 60 here.)
The joint applicants' assets and incomes will be cumulative. This is an advantage as two smaller incomes can be combined to make a larger income for the application, thus getting a larger Dallas home loan. Also, if one credit history is excellent, and one is less good, the partnership can help give a better interest rate than the one received by the rockier credit risk applying alone. However, the one with the better credit may have gotten a better rate with an individual loan.
Deciding Between an Individual or Joint Mortgage for Your Dallas Home Loan? Call Jeff at 214-989-7700
In a joint loan, all parties are still responsible for the loan payments. This means that if "B" is no longer able to pay, the burden for the mortgage will fall to "A", and vice versa. It is imperative to have an open and honest discussion with everyone involved, and a plan in place. Even though it is family, be diligent by having signed agreements and realistic expectations of each contributor's financial commitment. Also, be sure to have an exit strategy in place in case circumstances change and multigenerational living is no longer feasible for your family's structure.
With the right financial planning, the right outlook, the right home, and the right mortgage, multigenerational living just might be the optimal solution for your extended family!
The Right Mortgage Broker Gives Solid Advice
Are you considering multigenerational living? Do you need a joint or individual Dallas home loan to purchase a multigenerational home? As an experienced Dallas mortgage lender Jeff Berman, The Mortgage Go To Guy, can walk you and your lending partners through the entire mortgage process. He can look at your unique situation and determine the best loan strategy for getting your loved ones into the perfect home. With 25+ years of experience and having managed or originated over 20,000 loans in his career, call Jeff at 214-989-7700 to get started or complete the below form.
Mortgage broker Jeff Berman, The Mortgage Go To Guy, works with a Texas mortgage company that serves the north Dallas suburban area including Carrollton, Addison, Richardson, Murphy, Wylie, Prosper, Lovejoy, Dallas, North Dallas, Plano, Frisco, Allen, McKinney, and all of DFW. With a 98% customer satisfaction rating based on reviews, Jeff is uniquely qualified mortgage lender to help you with your home loan needs.
Please follow and like Jeff:
Dallas home loan home loan joint mortgage mortgage broker multigenerational Dallas home loan multigenerational living purchase a multigenerational home