Don't Let VA Funding Fees Stop You from Applying for a VA Home Loan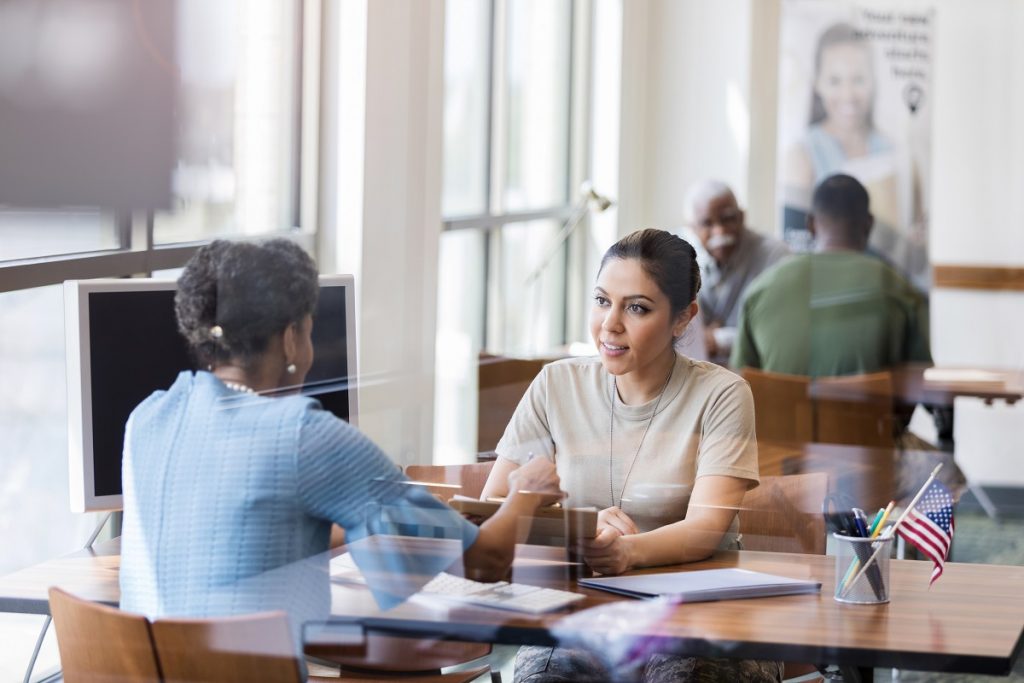 U.S. veterans deserve our respect for serving in the military and protecting civilians. It is reasonable that during and after service, veterans receive added compensation for their bravery and time. One of these benefits is access to a VA Home Loan. The loan program offers attractive mortgage terms to qualifying veterans, even with the added VA funding fee.
Advantages of A VA Home Loan Include:
Offered through experienced, private lenders
VA interest rates are lower than those for conventional mortgage loans
No down payment required
Partially guaranteed by the U.S. Department of Veterans Affairs
No private mortgage insurance
Lower credit score requirement (Note: during COVID-19, higher credit score requirements and proof of income may be required for certain loans
Cap on closing costs
Option to negotiate with seller to pay closing costs (up to 4%)
No penalties for paying off early
VA assistance may be available during times of hardship
The VA Funding Fee Can Be Included in Your VA Home Loan
To receive these benefits, and to allow future generations of veterans to also benefit from the VA Home Loan program, a VA funding fee is included in most program loans. The fee is used by the program to keep it self-sustaining and minimize taxpayer contributions.
7 Things to Know About the VA Funding Fee
The VA funding fee is not due until the closing of the VA home loan, not at the time of application.
The amount of the VA funding fee can be included in the loan amount so that a lump sum of cash is not needed at closing.
The funding fee is separate from any additional closing fees, discount points, and other fees charged by the lender or required for the mortgage loan and sale.
Even with the VA funding fee, VA home loans are still economically desirable.
The funding fee amount varies based on the following: Down payment % (if there is a down payment), whether or not the veteran has had a previous VA Home Loan, the type of home, and the type of loan (purchase, refinance, etc.) You can see the complete charts here.
The VA funding fee currently ranges from 1.4%-3.6% of the amount borrowed but may be different for some circumstances.
A Certificate of Eligibility (COE) is required to qualify for a VA Home Loan.
Jeff Berman NMLS #12191 Supports Our Troops
Some veterans who meet specific requirements qualify for a VA funding fee exemption, or even a refund after the loan is closed. The exemption should be reflected on your COE, or an additional form can be completed. Please note that below is a simplified description of VA funding exemptions. Veterans Affairs should be consulted to confirm whether any veteran or spouse is eligible. The exemption is made for veterans who:
receive disability pay for a service-related disability
received a purple heart
would be entitled to disability pay but are receiving retirement or active duty pay instead
Spouses qualify for the exemption if the veteran died while on duty or because of their service-related disability.
Veterans may get a VA funding fee refund after the closing of their VA Home Loan if they qualify for disability benefits that retroactively go back to before the date of the closing. This may occur if a claim is in process during the loan application and processing period or needed to be filed after the period.
Thank You for Your Service!
VA Home Loans can be more complicated than conventional mortgage loans. It is important to work with a mortgage lender with integrity, experience with VA loans, and an appreciation for the unique circumstances military families may have. A knowledgeable mortgage lender will be able to help veterans determine the best VA Home Loan for their individual situation, whether it be a fixed rate, ARM, Jumbo, or other loan type.
Do you qualify for a VA Home Loan? Whether or not you have a VA funding fee exemption, Jeff Berman can help with a Texas VA Home Loan. As a proud supporter of our troops, Jeff feels privileged to work with veterans, active military personnel, and their families. Mortgage broker Jeff Berman, The Mortgage Go To Guy will work with you to get the right financing for your dream home. With a 98% customer satisfaction rating, Jeff will guide you through entire process and answer any questions. Call 214-989-7700 to get started. Thank you for your service.
Mortgage broker Jeff Berman, The Mortgage Go To Guy, works with a Texas mortgage company that serves the north Dallas suburban area including Dallas, North Dallas, Plano, Frisco, Allen, McKinney, Carrollton, Addison, Richardson, Murphy, Wylie, Prosper, Lovejoy,  and all of DFW. With 25+ years of experience and having managed or originated over 20,000 loans in his career, Jeff is uniquely qualified mortgage lender to help you with your home loan needs.
Please follow and like Jeff:
best VA home loan conventional mortgage loans Dallas VA home loan mortgage broker dallas mortgage lender VA funding fee VA home loan va loans