20 Mortgage Terms Future Homeowners Want to Know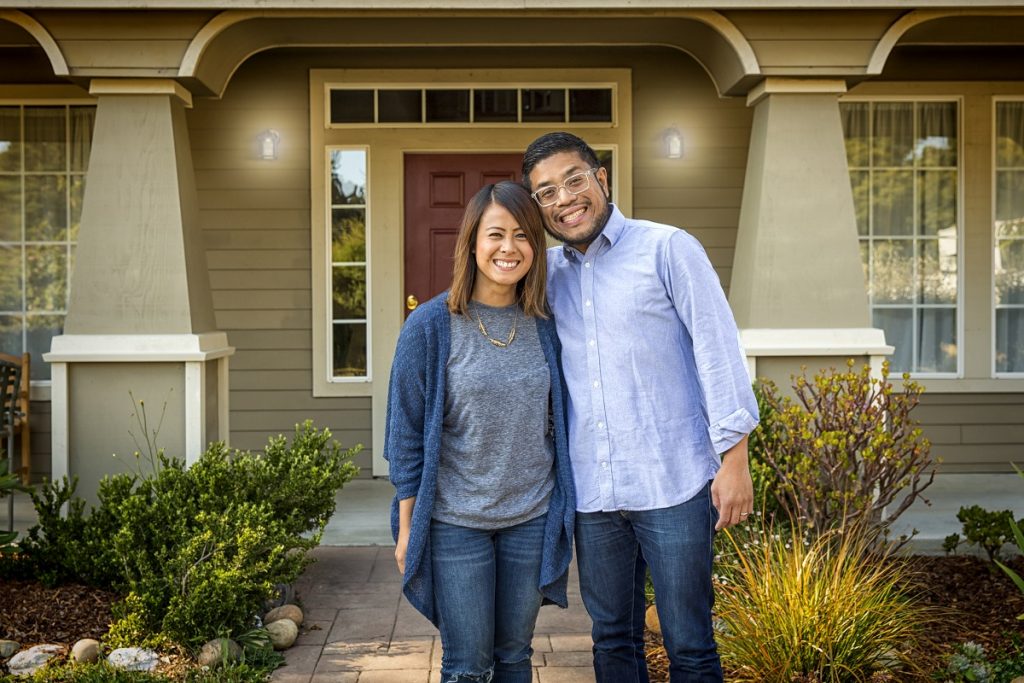 A story relating to mortgage terms: The other day I overheard my wife reminiscing with a friend about when our kids were little. At one point, they both signed up for a gym membership. One of the benefits was the safe and fun kid play area. They spent at least 3 days a week at that gym where they started seeing the same parents routinely. The funny thing was they never learned the other parents' first names. They knew the other children by sight, remembered those kids' favorite activities—who preferred basketball, who liked rock climbing—but not something as simple as a name. After months of seeing each other, it was too embarrassing to admit they didn't remember names.
You're probably wondering what this has to do with mortgage loans and real estate, but the situation got me thinking. How many of my clients pretend to know the meaning of mortgage terms that are discussed during their application and closing processes? Do they feel embarrassed to ask about mortgage terms they think should already be a part of their vocabulary? Do they completely understand the details of their mortgage? I appreciate that my clients trust me, and know that I will steer them in a direction that is financially wise for their situation. However, I also want them to feel empowered and secure in their home loan decisions.
Mortgage Terms and Glossary: It's never too late to ask
Here's some of the most important mortgage terms I want my clients to know and understand. Never be afraid to ask!
Amortization – How payments are spread over time. Usually, payments are the same every month, with a greater but decreasing percentage going towards interest, and a lesser but increasing percentage going towards principal.
Annual Percentage Rate (APR) – The interest rate you'll pay for your loan on an annual basis
Adjustable Rate Mortgage (ARM) – A loan that has a fluctuating interest rate. The rate changes based on the prime, or federal, interest rate. Often, there is a cap as to how high the rate can go during the term of the loan.
Balloon Payment – A balloon payment mortgage is a mortgage which does not fully amortize over the term of the note, thus leaving a balance due at maturity. The final payment is called a balloon payment because of its large size.
Closing Costs – Additional costs needed to purchase a home and get a mortgage loan, such as taxes, legal fees, title insurance, appraisals, etc.)
Conventional Loan/Jumbo Loan – Conventional loans are a "standard" fixed rate or ARM loan, while Jumbo loans exceed the loan limit set by Fannie Mae or Freddie Mac (government agencies overseeing mortgage loans) in your region.
Debt/income ratio – A tool used by lenders to determine your creditworthiness based how much money you owe relative to your income. The lower your ratio, the less risk you are to the lender.
Down Payment – The amount of cash you pay up front for a house. For example, if a home purchase price is $120,000 you put a down payment of $20,000, your mortgage loan principal amount would be $100,000.
Questions about complex Mortgage Terms or Glossary? The Mortgage Go To Guy has answers!
Equity – Current Home Value minus Mortgage Balance.
Escrow – A savings type account that holds money to be used for closing costs until the house sale is complete. After closing, an escrow account can be used for accruing property taxes and PMI payments before they are due.
Fixed Rate Mortgage – A fixed rate mortgage has the same interest rate – and principal and interest payments – for the entire term of the loan.
Margin – The percentage points added to the prime (federal) interest rate to determine your interest rate for an ARM loan.
Origination Fee – The fee charged by the lending company to process and carry your loan
Private Mortgage Insurance (PMI) – Insurance that may be required by the lender to protect them against the home owner defaulting on the mortgage payments. Often not required with higher down payments.
Points – A point is 1% of the mortgage loan amount
Preapproval – An application process by which home buyers are vetted as able to qualify for a home  loan from the lender for a quantified amount.
Prepayment Penalty – A fee to be paid to the lender if the mortgage is paid off before the end of the term.
Prequalification – Preliminary assessment as to whether a borrower might qualify for a loan. Prequalification is not binding and does not guarantee a mortgage loan.
Principal – The amount of the mortgage loan that needs to be repaid (not including the additional interest amount).
Refinance – A home loan that is used to pay off a previous home loan on the same property. Refinances often take place to benefit from lower interest rates, better credit, and/or increased equity.
If you are interested in expanding your knowledge of mortgage terms even more, visit this easy-to-read article, or contact the Mortgage Go To Guy. I have 25+ years of experience in the mortgage industry and can answer all of your mortgage loan questions. Whether the question is elementary or complex, there will be absolutely no judgement on your previous knowledge. There is no such thing as a dumb question! I would love to help you find the right mortgage for you whether you are buying a new home, or refinancing your current home. Call me or my team at 214-989-7700.
Jeff Berman, The Mortgage Go To Guy, excels at helping buyers acquire the financing they need to live in their dream home. You can trust Jeff to guide you through the entire mortgage underwriting process, from pre-approval to the final closing. Jeff Berman, The Mortgage Go To Guy, works with a mortgage company that serves the north Dallas suburban area including Plano, Frisco, Allen, McKinney, Carrollton, Dallas, North Dallas, Addison, Richardson, Murphy, Wylie, Prosper, Lovejoy and all of DFW. With over 25 years' experience and having managed or originated 20,000+ loans in his career, Jeff is uniquely qualified mortgage lender to help you with your home loan needs.
1Jeff Berman, The Mortgage Go To Guy, and Elite Financing Group are not authorized to give tax advice. Please consult your tax adviser for tax advice on your specific situation.
Please follow and like Jeff:
buying a new home dallas mortgage company home buyers mortgage glossary mortgage loans mortgage terms new home buyers new homeowners types of mortgages