How to Prepare for Your First Meeting with a Mortgage Broker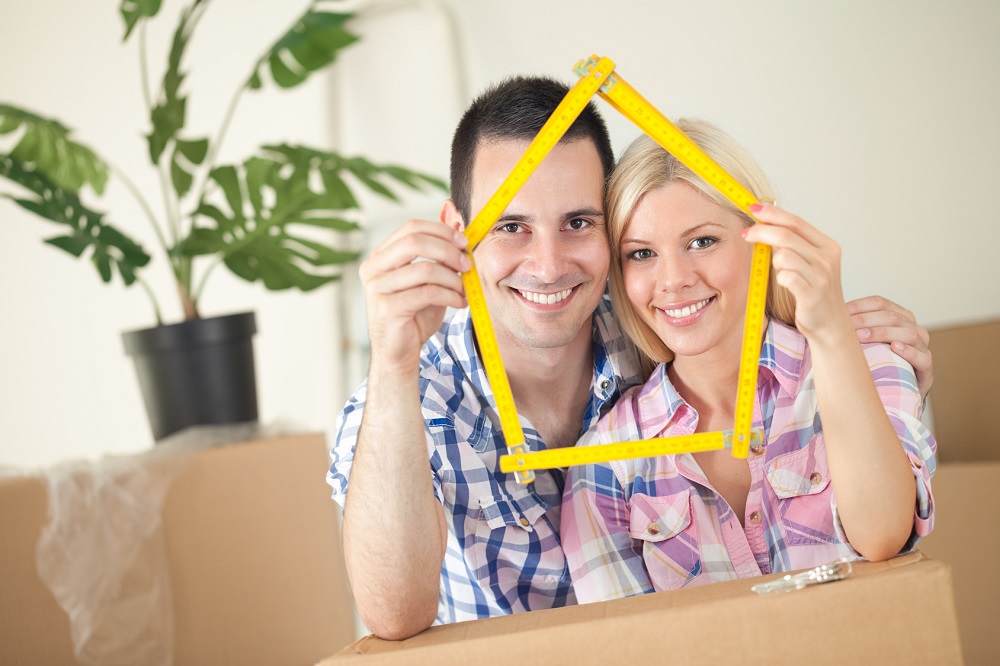 Megan* and Andrew* had an exciting year. Soon after getting married, Megan got an incredible job offer from a tech company headquartered in Frisco, Texas, so the couple moved from Houston. They decided to rent for the first year to get a feel for the area and see in which neighborhood to make a permanent home. With only 4 months left on their lease, Megan and Andrew were ready to start looking at homes in their desired location and have a first meeting with a mortgage broker. Based on advice from their parents, the young couple knew that an experienced and qualified mortgage broker was the best place to start their home search in order to know how much they could afford on their first house.
Jeff Berman Has the Best Mortgage Program for You!
In their first conversation, Jeff advised Megan and Andrew to consider getting a preapproval. This would give them an edge when bidding on houses in a high demand market, and also put them in a target price range. He gave them a list of documents to have ready for their first meeting with a mortgage broker:
Driver's license, passport, or government issued ID
2–3 recent pay stubs
Documents showing any additional income
Past 2-3 years W-2 forms
Bank statements, showing balances over the past few months
Investment statements (stocks, bonds, 401(K), etc.)
Any circumstances and explanations for credit issues
And for special circumstances:
If self-employed, copies of corporation tax returns (if incorporated), or 1065s and/or K-1 filings (if partnership/limited partnership)
If self-employed, year to date profit and loss statement
If self-employed, two years of personal tax returns
Military service statement and authorization to live off base, if active duty
Discharge papers, Certificate of Eligibility, and DD Form 214 if veteran
Bankruptcy documents, if within 7 years
Gift letters, if someone is giving you a monetary gift (not a loan) to help with the down payment
Jeff explained that there would be a thorough review of their finances, and to expect some personal questions about their incomes and spending habits. He also asked them to keep an open mind at their first meeting with a mortgage broker since his recommendations after the meeting may differ from their initial expectations. For example, Jeff may find a mortgage product that enables them to put less than 20% down, or an adjustable rate mortgage may be the best financial strategy for them right now. He would explain all of the terminology and options, as well as answer all of their questions.
Megan and Andrew took the time to organize all of the necessary documents for their meeting with Jeff. They knew that any missing information could cause a delay in their preapproval application, and they wanted to be open and honest about their financial situation. This would be the best strategy to enable Jeff to find the perfect mortgage match for their economic situation.
They also prepared some questions for their first meeting with a mortgage broker, knowing there might be even more as they learned about the qualifications of their application:
What is the best mortgage rate we can get right now?
What are the advantages of a fixed-rate mortgage vs. an ARM?
How much of a down payment is needed?
What are discount points, and does it make sense to buy them?
What are the closing costs? Origination Fees?
What other costs are involved? Inspections? Appraisals?
Can we lock in a rate now? For how long?
How long will getting the mortgage loan take once we have preapproval and find our house?
Planning a first meeting with a mortgage broker?
Jeff Berman can answer these questions and more! Call 214-989-7700
A few weeks later, Megan and Andrew had their first meeting, with Jeff could not have been more helpful. He answered all their questions, guided them on mortgage programs that would work best for them, and walked them through the preapproval process. The time spent organizing and preparing all of the documents for the meeting was well worth it. Jeff said that all of the prep work would be really beneficial when they find the right home. The application for the mortgage loan would be much easier with accurate documentation and preapproval!
A month later Megan and Andrew found their dream home. After the offer was accepted, they called Jeff right away. He began the process for the mortgage application and got them a great interest rate! Jeff's 25+ years of experience made for a super smooth closing, and the young couple couldn't have been happier with the results. They love their new home! And, after a 5-star testimonial on his website, they are recommending Jeff to all of their friends eager to have their first meeting with a mortgage broker and begin the steps towards buying a home.
Virtual Appointments and Online Application Options
Are you ready to have a first meeting with a mortgage broker? Whether you meet in person or opt to do a virtual appointment or online application, Jeff Berman will take the time to explain the mortgage process and guide you through your application from preapproval through closing. You can trust Jeff to find you the best mortgage for your personal situation and help you finance your dreams of owning a home. Call 214-989-7700 to get started.
Jeff Berman, The Mortgage Go To Guy, has over 25 years of experience in the mortgage industry. He excels at helping buyers acquire the financing they need to live in their dream home. You can trust Jeff to guide you through the entire mortgage underwriting process, from pre-approval to the final closing. Jeff Berman, The Mortgage Go To Guy, works with a mortgage company that serves the north Dallas suburban area including Dallas, North Dallas, Plano, Frisco, Allen, McKinney, Carrollton, Addison, Richardson, Murphy, Wylie, Prosper, Lovejoy and all of DFW. With over 25 years' experience and having managed or originated 20,000+ loans in his career, Jeff is uniquely qualified mortgage lender to help you with your home loan needs.
*A prequalification is not an approval of credit, and does not signify that underwriting requirements have been met. Client names may be changed to protect their identity.
Please follow and like Jeff:
best mortgage program home loan mortgage banker mortgage broker mortgage company mortgage company plano mortgage loan mortgage meeting mortgage underwriting