10 Tips to Get Your House Ready for a Spring Listing!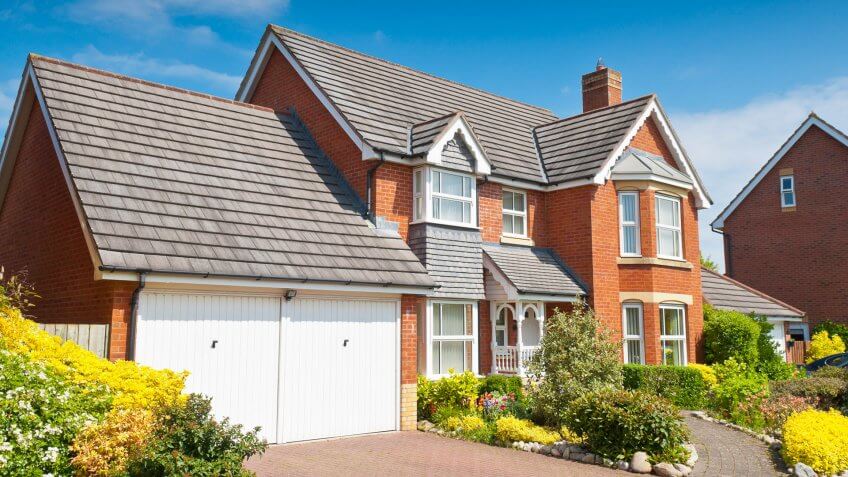 Home Selling and Buying a New House this Spring?
Are you thinking of putting your old house on the market this spring in preparation for buying a new house? If so, winter is the perfect time to plan ahead and start the repairs and refreshes your house requires. By completing the suggestions below, you can make a great first impression and ensure that your spring listing is desirable and ready for potential buyers.
1. Detach from your house emotionally
You have lived in your home and created a lot of memories, but this is the time to rethink of your home as just a house. By removing the emotion, it will be easier to let go and objectively evaluate the fixes that are required to make your house sellable.
2. Depersonalize
Prospective buyers want to envision their life in the house, not see your life in your home. Remove the majority of family photographs and other personal items. You can leave a few nicely framed photographs to be inviting and warm, but limit the amount of items that are individual to your family. Clear off the children's drawings and invitations on your refrigerator, and box up any souvenirs. If your taste in furniture is very unique, consider staging with more neutral pieces for your spring listing.
3. Declutter
Now is a great opportunity to get rid of the clutter in your house! Decide what you want to take with you when you move, and what can be donated or tossed. Reorganize closets and cabinets so that items are not stuffed in, but look tidy and neat. The goal is to make your house look roomy and organized, and with plenty of storage. If needed, consider renting a storage unit for seasonal items, extra furniture pieces, extra small appliances, knick knacks and books that are not necessary to have around while you are getting ready to sell your house.
4. Deep clean
If buyers think your house is unkempt and dirty, they aren't going to want to go further than the front door. First impressions mean everything! Give your house a really good cleaning inside and out. You want your spring listing to smell fresh, sparkle, and not have any visible signs of dirt nor dust. Not only is this more appealing to buyers, but it also shows that you have taken good care of your house.
5. Remove anything you don't want to be a part of the sale
If an heirloom chandelier is hanging up in your dining room, take it down now. It's much easier to take any items you don't want to be a part of the sale out of the house instead of putting clauses in the contract.
6. Make repairs
If you can see it, chances are a prospective buyer will see it, too. Fix cracks, holes, leaky faucets, torn screens, and any else that is in need of repair. You want your buyers to be confident that your house was taken care of and well maintained. Remember to replace any light bulbs that are burned out, or have the potential to burn out soon. Houses show best when light and bright.
7. Paint and neutralize
Painting is a less expensive way to refresh and brighten your house. If you have every room painted a different, bright color, it is especially important to repaint more consistently with neutral tones. You want your spring listing to be a blank canvas for a potential buyer, not a reflection of your individual taste.
8. Curb appeal
It's winter, so you probably won't be doing any work outside. However, it's a great time to make a plan for work to be done once the ground thaws out and the temperatures rise. Take a close look at your front door, shrubbery and landscaping, and exterior paint. You want the entrance to be welcoming, and the landscaping to be trimmed, mowed and weeded.
9. Consider staging
Consider hiring a stager, or researching some staging tips online and doing it yourself. Houses sell faster when staged, as it makes your spring listing look roomier, warmer, and ready for buyers.
10. Find a selling Realtor®
If you don't already have a Realtor®, research possible selling agents. Ask for recommendations and check reviews. The right agent will guide you on all aspects of the sale of your house, including comps, marketing and sale price. A Realtor will also be a great resource for recommending the must-do fixes and refreshes your house will need before putting it on the market. Your selling agent can help you with getting your house photographed for the listing marketing materials. Also, have a buying agent in mind, if not the same Realtor, if you are also buying a replacement home.
Prequalify for Your Next Mortgage
If you are buying a new home after selling your current house, get prequalified for your next mortgage before you start looking. Contact Jeff Berman, The Mortgage Go To Guy at 214-989-7700 or complete the form below. Jeff is one of the best mortgage lenders in the Dallas area. He can walk you through your next mortgage, from prequalification* through closing.
Jeff Berman "The Mortgage Go To Guy" mortgage broker at Elite Financing Group mortgage company serves the north Dallas suburban area including Dallas, North Dallas, Plano, Frisco, Allen, McKinney, Carrollton, Addison, Richardson, Murphy, Wylie, Prosper, Lovejoy and all of DFW. With over 25 years of experience, Jeff Berman has managed or originated 20,000+ loans in his career and is uniquely qualified to help you too.
*A prequalification is not an approval of credit, and does not signify that underwriting requirements have been met.
Please follow and like Jeff:
buying a house home selling tips selling home in spring spring home buying spring home buying tips