Enjoy the Kitchen You Love with a Home Renovation Loan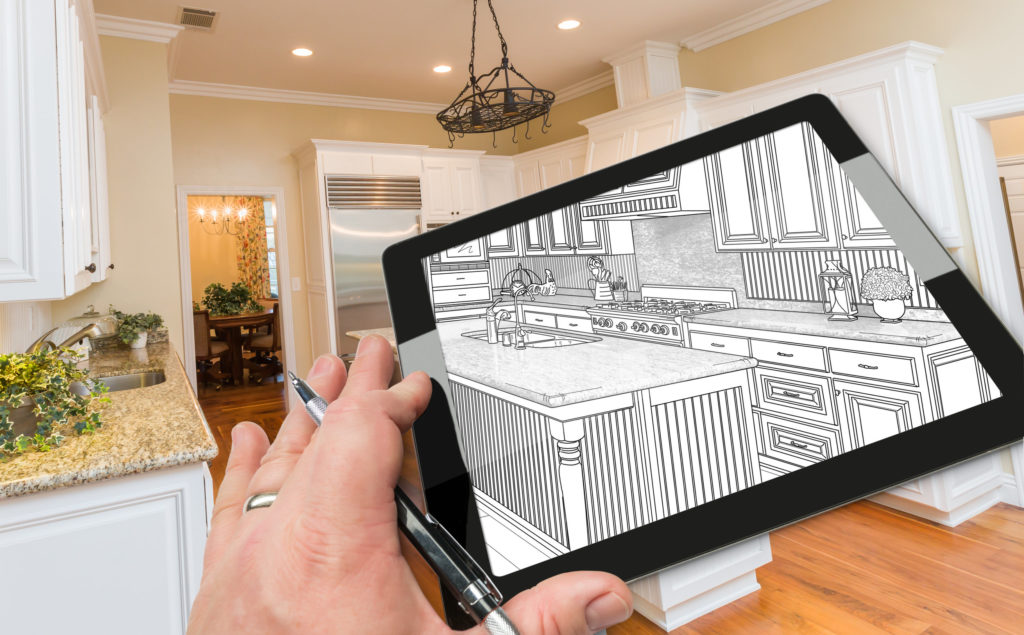 The kitchen is the heart of the home. Whether you just bought a home, or you have lived in your home for a number of years, chances are you will want to give your kitchen an update at some point during your residency. The look and function of your new kitchen should reflect your own personal style and lifestyle needs, while still keeping the future resale of your home in mind. However, kitchen renovations can be expensive, and most of us don't have that much cash hanging around for a rainy day project. Therefore, as you consider your budget, also consider how you will pay for your new kitchen. That's where finding a home renovation loan to fit your financial situation will be invaluable to getting the kitchen you want.
3 Things to Consider About a Kitchen Remodel
Here are some things to consider when planning a kitchen remodel funded with a home renovation loan:
1. Put your money in the items you use the most
If you don't cook a lot, you might not want to spend a premium on a high end stove or a high end oven. Instead, purchase good quality, reliable appliances that still fit into the price level/expectation of your home and neighborhood. Do you like to entertain? Consider using your home renovation loan to purchase a built-in wine cooler.
2. Living in your home for a long time vs kitchen upgrade for resale
If you plan on this being your forever home, consider a multi-phase renovation. You can put in laminate counters for now, but plan on upgrading to granite later on. Choose colors and features that are appealing to you. However, if you are updating your kitchen for resale, put in neutral, universally acceptable colors and features. Upgrade to stainless steel appliances, which attract buyers. Also, include a lot of storage to give a feeling of space for a clutter free kitchen.
3. Kitchen remodels have a high Return on Investment (ROI)
Regardless of how much you can afford, or how large of a home renovation loan you can qualify for, it is important not to spend an excessive amount on your kitchen remodel. You don't want to spend more than your home value can support, and you don't want to over improve your kitchen. When it comes time to resell your home, you want to have a good ROI (Return on Investment). Ideally, a renovated kitchen will earn at least a 70% ROI, meaning that if you spend $50,000, you can expect a $35,000 return. If the sale of your house is coming sooner rather than later, be sure that your kitchen remodel is appealing to potential buyers, and not overly unique to your individual tastes. If you need some advice, contact your local real estate agent to find out what homes are selling for in your area, and how large of a home renovation loan makes sense.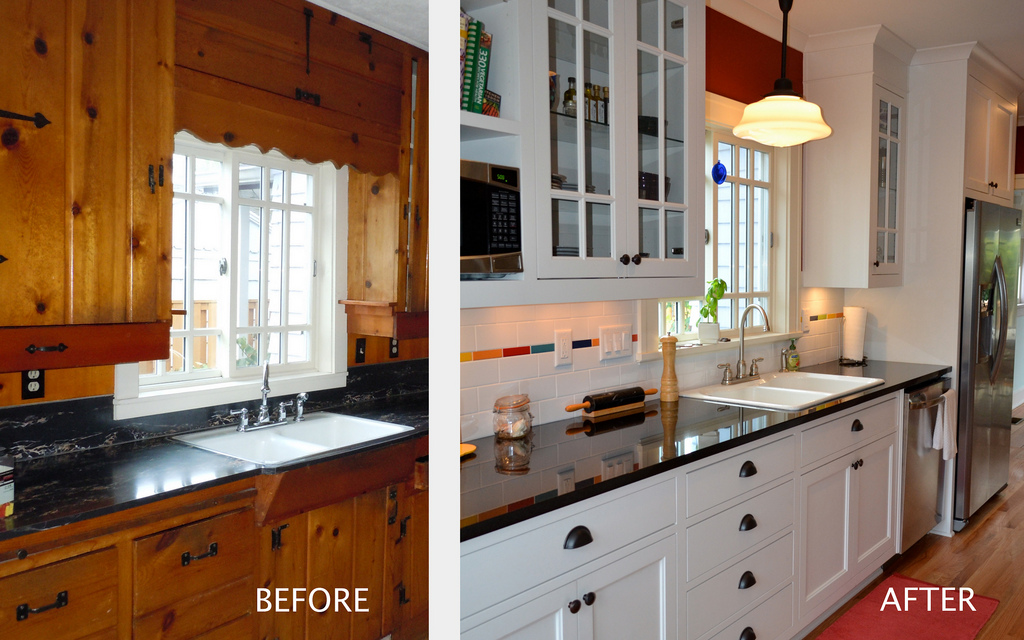 Tips for During the Kitchen Remodel
When planning a budget for your renovation loan and kitchen remodel, consider where to splurge and where to save.
Appliances: invest in appliances that last longer. For example, refrigerators need to be replaced more often. Look for energy efficient models with comprehensive warranties.
Countertops: the type of countertops you select can dictate the color scheme and design of your kitchen remodel. If you really want granite, but it's more expensive, look for lower grades of granite. Or choose it as a statement piece for just the island, and use less expensive materials for other countertops
Cabinets: Consider repainting or re-staining your current cabinets if they are in good condition and you like the layout of your kitchen. This will enable you to save some money and get a smaller renovation loan. If you do replace the cabinets, consider veneers instead of solid wood to save on costs. Also, consider using drawers in the base cabinets for better storage access.
Hardware: sometimes just changing the hardware can refresh your kitchen cabinets. Avoid buying hardware that requires new holes to be drilled; in other words, replace knobs with knobs and pulls with pulls. Feel free to mix and match metals in your kitchen. Your faucet, appliances and hardware don't have to match.
Floors: consider upgrading from ceramic to porcelain tile for stronger wear. It's less expensive than natural stones, and will last a long time.
Backsplashes and accents: classic styles in neutral colors never look outdated.
Layout: keeping the same layout, and not making any structural changes, will reduce the amount of your renovation loan. If you do change your layout, trust a qualified kitchen designer to add storage and maximize your space.
Budget: select a budget and stick to it. Find places to cut costs if you are going over your maximum spend. However, it's a good idea to factor in 10-15% extra into your home renovation loan at the beginning to allow for any unexpected expenses.
Labor: factor the cost professional installers into your budget. Unless you are a skilled DIYer, you don't want to have to pay extra and use funds from your renovation loan to fix your mistakes.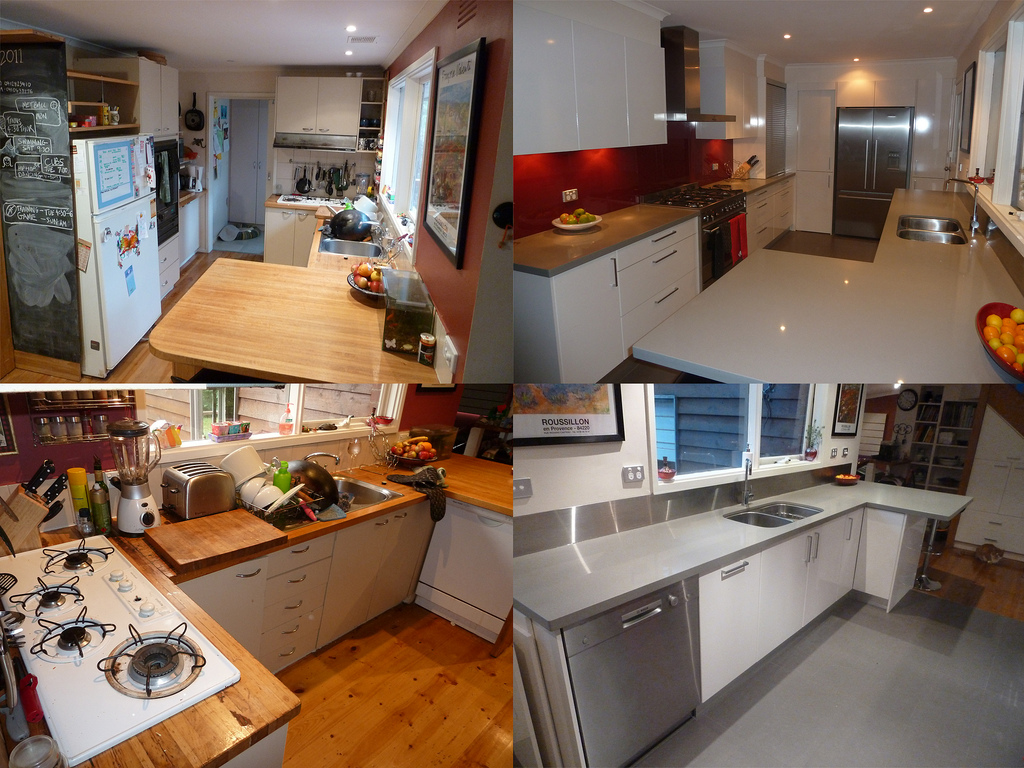 Jeff Berman is a Home Renovation Loan Expert
If you are planning a small kitchen update or a major kitchen remodel, Jeff Berman "The Mortgage Go To Guy", can help. As an expert in home renovation loans, Jeff will find the best financing for your remodeling needs. Your first step in starting your kitchen remodel should be contacting Jeff Berman for a home renovation loan application and preapproval. Call Jeff Berman "The Mortgage Go To Guy", at 214-989-7700 or complete the form below.
Jeff Berman "The Mortgage Go To Guy" mortgage broker at Elite Financing Group mortgage company serves the north Dallas suburban area including Dallas, North Dallas, Plano, Frisco, Allen, McKinney, Carrollton, Addison, Richardson, Murphy, Wylie, Prosper, Lovejoy and all of DFW. With over 25 years of experience, Jeff Berman has managed or originated 20,000+ loans in his career and is uniquely qualified to help you too.
Please follow and like Jeff:
homerennovation homerennovationloan kitcheloan kitchenremodel rennovationloan