When Is The Best Time to Buy A House?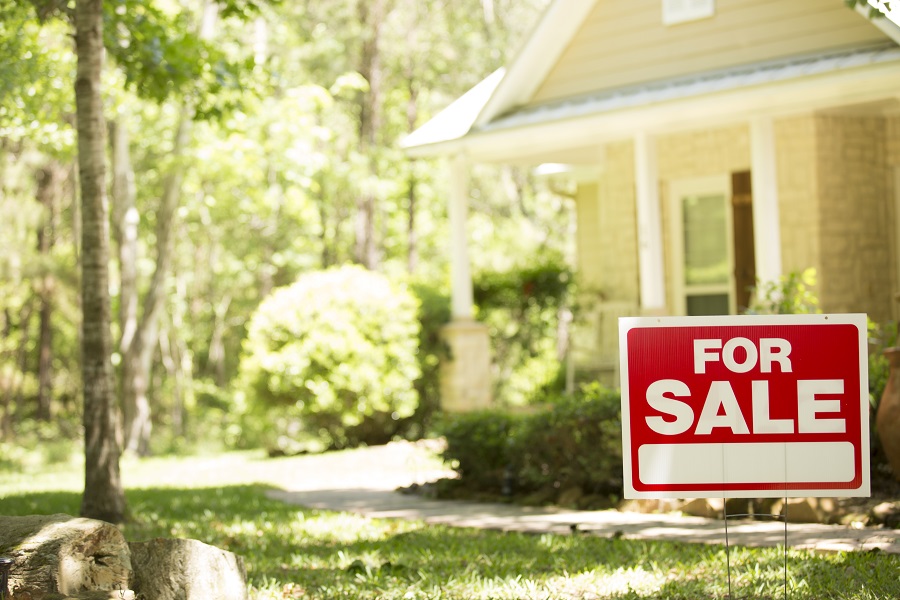 Life is a little different right now. COVID-19 has put a lot of business on hold. Despite that, the mortgage business is very busy. With interest rates at historic lows, many homeowners are jumping on the opportunity to refinance their home loans to lower their payments, shorten their terms, and/or access their home equity. But what purchases? When is the best time to buy a house?
Is an international pandemic a good time to house hunt and buy? The answer is not a simple yes or no. On the positive side, Internet listings make it easy to view homes virtually. Mortgage paperwork can be done remotely. Also, some sellers are more motivated to sell based on financial difficulties or a reduced amount of interested buyers. Historically low interest rates and less buyer competition may make it seem like an attractive time to buy. On the flip side, economic uncertainty can make a purchase risky. Also, scheduling a physical showing, inspection, or other in-person appointments may be harder. Steps need to be taken by buyers and sellers to ensure everyone's safety.
The best time to buy a house is when you can afford it
Ultimately, the best time to buy a house is based on your individual circumstances and when you can afford it. Here are some questions to ask yourself:
Am I in an industry that will be negatively affected by any economic downturn caused by COVID-19?
Is it likely that I will lose my income or may it be reduced in the near future?
Is my credit score in a good place, or do I need time to improve it?
Do I have enough savings for a down payment?
Do I have an adequate emergency fund to get me through a layoff, medical need, or major repair?
Do I plan to stay in my current geographical location?
Can I afford—and take care of—added responsibilities and repairs of homeownership?
Though there is no way to predict the real estate market, do I believe that this is the right market for me to buy a home, or do I think prices will go down later?
Ready to Buy a House? Call The Mortgage Go To Guy at 214-989-7700
Once you take an honest look at your finances and situation, maybe you'll decide that now is the perfect time for you to buy your dream home! Or, you might decide to wait a little while but start the process by previewing homes, selecting a qualified Realtor, paying off more debt and getting preapproved for a mortgage loan. You might even decide that now is not the time for a large purchase, but that you will keep saving and keep looking towards the goal of homeownership.
Virtual Appointments and Online Application Options
Have you concluded that now the best time for you to buy a house? When you are ready to buy a home mortgage broker Jeff Berman is here to guide you through the mortgage loan process—from prequalifying through closing. Contact Jeff Berman, The Mortgage Go To Guy online or call 214-989-7700. You can trust Jeff and his team to work hard finding the best loan for your financial situation.
Jeff Berman, The Mortgage Go To Guy, has over 25 years of experience in the mortgage industry. He excels at helping buyers acquire the financing they need to live in their dream home. You can trust Jeff to guide you through the entire mortgage underwriting process, from pre-approval to the final closing. Jeff Berman, The Mortgage Go To Guy, works with a mortgage company that serves the north Dallas suburban area including Dallas, North Dallas, Plano, Frisco, Allen, McKinney, Carrollton, Addison, Richardson, Murphy, Wylie, Prosper, Lovejoy and all of DFW. With over 25 years' experience and having managed or originated 20,000+ loans in his career, Jeff is uniquely qualified mortgage lender to help you with your home loan needs.
*A prequalification is not an approval of credit, and does not signify that underwriting requirements have been met. Client names may be changed to protect their identity.
Please follow and like Jeff:
buy a house home loan home mortgage broker lowest mortgage rates mortgage company mortgage company near me mortgage loan qualified mortgage lender