COVID-19 and Mortgage Lenders: How the Pandemic Is Affecting Mortgage Loans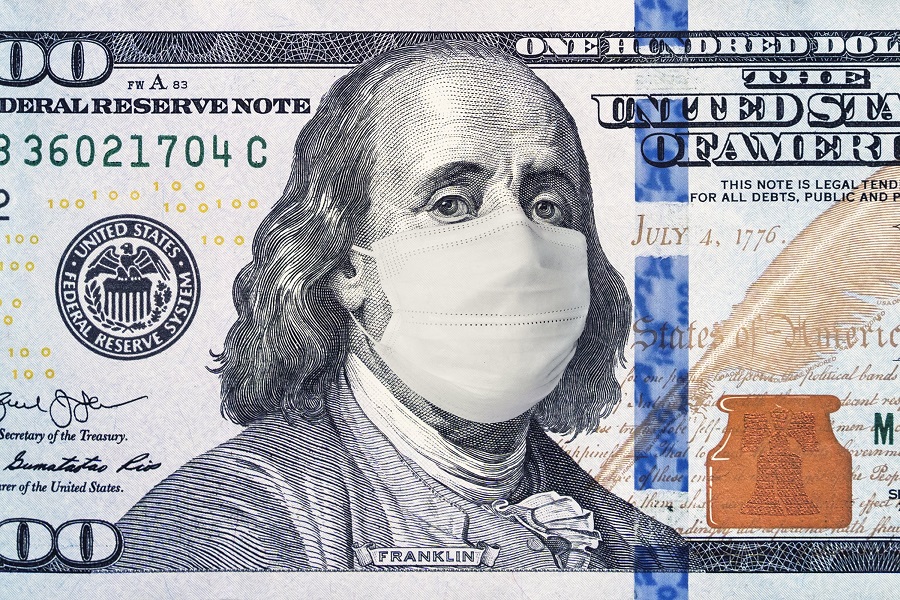 During these uncertain times if you are shopping for a house, about to make a move, or just looking at your current cash situation, you may be wondering about COVID-19 and mortgage lenders: how is the pandemic affecting mortgage loans and the home lending industry. In this article I will attempt to update you as best I can, keeping in mind that things are changing frequently.
Mortgage Rates
As a result of COVID-19 the Fed announced they will purchase as much US debt as necessary to stabilize the economy. This will include buying much mortgage debt, which should help keep mortgage rates low. If you don't have money saved in checking and savings accounts right now, but you are still employed or self-employed, consider a cash out refinance as a way to get some security funds while rates are low.
Refinances
We've received many requests recently for refinance loans and cash out refinances. Refinance applications have gone up as people are preparing for weeks with COVID-19 restrictions.
This mortgage lender is open and able to assist. You may not need cash out, but rates are low. Maybe just lowering your monthly payment and skipping one mortgage payment is all you need. Call 214-989-7700 to see if refinancing your mortgage makes sense.
Qualified homeowners SAVE MONEY and GET MONEY with Cash Out Refinance loans.
Combine other debt and save money every month
Tap into your home equity
Available cash for debt repayments, economic hardship, and large expenses
Benefit from historically low interest rates
Free 15-minute mortgage checks with Jeff Berman, The Mortgage Go To Guy, or an experienced member of our team
What exactly *is* a cash out refinance? In short: Take the equity in your home and get it back in cash.
Why Get a Cash Out Refinance Home Loan?
More tax deductions1
Improves credit scores
Consolidates debt
Lower interest rates
COVID-19 and Mortgage Lenders: Changes Now and More Expected
During the mortgage meltdown of 2008, loan guidelines changed nearly every day, for months, as loan investors tried to get their arms around the crisis. We are in a similar place. What's true today could be untrue tomorrow. In preparation for your mortgage application, I can advise you on what is best for your financial situation during these uncertain times.
Payment Deferment
Fannie Mae and Freddie Mac plan to initiate a mortgage forbearance program allowing some borrowers relief of up to 12 months of mortgage payments. The plan will reduce, or delay payments, and will depend on the borrower's loss of income during the COVID-19 outbreak.
Do not stop making payments! This does not eliminate debt payments. It only defers them. Borrowers should continue to make their usual payments until granted the relief. This plan will not affect the borrower's credit. For more information, contact your current mortgage servicer.
Keep in mind, being in forbearance may make you ineligible to qualify for a loan. If you are already in forbearance it is advisable not to make a move or apply for refinance at this time.
Appraisals
Fannie Mae and Freddie Mac are changing the requirements for physical inspections for some appraisals. If an appraiser cannot go inside the home, for any reason, many times they will allow desktop and exterior-only appraisals on primary residence purchases, second homes/investment purchases, and even on some refinances. In some situations, a full appraisal is still required.
Fannie Mae and Freddie Mac are also granting more appraisal waivers. This means the value used when the loan application goes into underwriting is the same value accepted without requiring an appraisal.
Verification of Employment
Because of economic situation caused by COVID-19, the final verbal verification of employment at closing time has become stricter. Many mortgage investors are requiring some form of verification of employment on the day of funding instead of the usual 10 days prior to funding.
Longer Loan Process
The mortgage industry is experiencing similar adjustments to COVID-19 as the rest of the work force. More people are transitioning to work at home, loan applicants are hesitant to physically attend a closing, home owners are leery about allowing others into their homes—even appraisers or mobile notaries necessary for a closing. All this has impacted the process and length of time it takes to close a loan. Couple this with the massive influx of refinance applications, and the system is overwhelmed right now.
Please be patient as all lenders are in the same situation across the country. We're all doing the best we can to process and get loan approvals for our valued clients.
Virtual Appointments and Online Application Options
Please give our office a call or complete the form below if you are purchasing a new home or wanting to refinance. I can advise you on what is best for your financial situation during these uncertain times. We can do everything electronically with the loan application process—virtual appointments and online application options—so it's all COVID-19 free and easy. Call 214-989-7700 to get started.
Jeff Berman, The Mortgage Go To Guy, excels at helping buyers acquire the financing they need to live in their dream home. You can trust Jeff to guide you through the entire mortgage underwriting process, from pre-approval to the final closing. Jeff Berman, The Mortgage Go To Guy, works with a mortgage company that serves the north Dallas suburban area including Dallas, North Dallas, Plano, Frisco, Allen, McKinney, Carrollton, Addison, Richardson, Murphy, Wylie, Prosper, Lovejoy and all of DFW. With over 25 years' experience and having managed or originated 20,000+ loans in his career, Jeff is uniquely qualified mortgage lender to help you with your home loan needs.
1Jeff Berman, The Mortgage Go To Guy, and Elite Financing Group are not authorized to give tax advice. Please consult your tax adviser for tax advice on your specific situation.
Please follow and like Jeff:
cash out refinance home loan coronavirus covid-19 covid19 mortage lenders lowest mortgage rates mortgage lenders mortgage rates refinance loans