Searching for Low Mortgage Rates? It Is Time For Refinancing in 2020!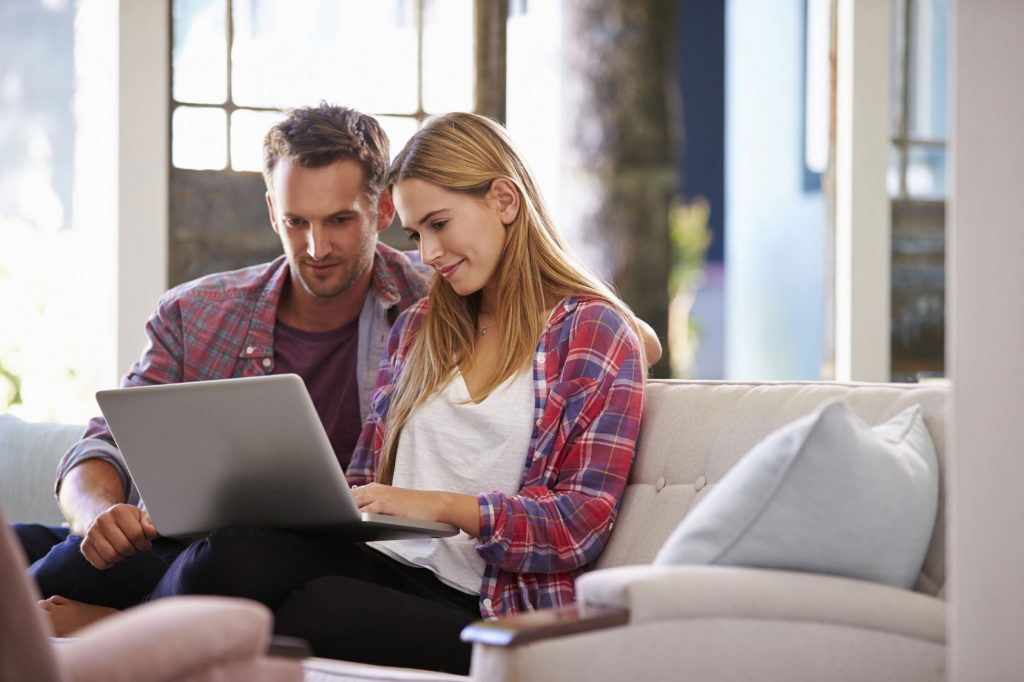 Currently mortgage rates are the lowest they have been in a long time. While there are never any guarantees, indicators show that the low mortgage rates will continue in 2020. It is time to take advantage and refinance! Refinancing your home loan to a low mortgage rate can save you money.
The main reasons for refinancing a home mortgage loan are:
Get a lower interest rate – whether rates are down, or your circumstances have made you eligible for a better rate, you will spend less on your monthly payments.
Access cash needed by tapping into home equity or increasing the loan amount – cash will be available for expenses such as education, debt consolidation or remodeling.
Shorten the length of your mortgage loan – If you currently have a 30 year mortgage at a higher interest rate, lower interest rates mean that the payments on a 15 year mortgage may not be much different than what you are already paying, and are more affordable than before.
Lock in a low mortgage rate with a fixed mortgage – if you currently have an adjustable rate mortgage, refinancing at lower rates for a fixed mortgage will give you the security of not having surprise increases. Budgeting is easier with consistent monthly payments.
Life changes – marriage and divorce can make it necessary to change the parties on the loan
Save on Monthly Payments with Low Mortgage Rates
It is important to consider the costs of refinancing your home loan, including application fees, closing costs, appraisal costs and title search costs. General guidelines show that a refinance is financially beneficial if:
The lower interest rate is at least 1-2% lower than your original loan. This will give you enough of a lower payment to compensate for the costs of closing the loan.
If debt consolidation is your goal, it is important to take steps to prevent getting into debt again
You plan to remain in your home for more than just a few years. This helps recoup the closing costs invested in the refinance—about 3%-6% of your home's value.
As with applying for a new mortgage, refinancing rates are tied to your credit rating. To get the best possible rate and terms, keep your credit rating stable by not applying for new credit cards or other loans. Also, pay your bills on time to help improve your credit score.
Call Jeff Berman for Refinancing with Low Mortgage Rates at 214-989-7700 and Enjoy Your Home More than Ever Before
Refinancing follows a similar application process as applying for a new mortgage. As a qualified mortgage lender, I will walk you through all of the steps, from application and prequalification* through closing. Now is a great time to start the refinancing process and lock in a low mortgage rate. While it is predicted that mortgage rates will stay low, and possibly go lower than ever before, there is always the possibility that they can begin to climb up again.
If you are thinking about refinancing your home loan to take advantage of historically low mortgage rates, give me a call or send me a message online! I will work diligently to get you the lowest rate available for your financial situation, and recommend the best type of loan for your home. Whether you are looking to save on monthly payments, access home equity, or shorten your loan, refinancing is a great option for 2020.
Jeff Berman, The Mortgage Go To Guy, has over 25 years of experience in the mortgage industry. He excels at helping buyers acquire the financing they need to live in their dream home. You can trust Jeff to guide you through the entire Dallas home loans underwriting process, from pre-approval to the final closing. Jeff Berman, The Mortgage Go To Guy, works with a mortgage company that serves the north Dallas suburban area including Dallas, North Dallas, Plano, Frisco, Allen, McKinney, Carrollton, Addison, Richardson, Murphy, Wylie, Prosper, Lovejoy and all of DFW. With over 25 years' experience and having managed or originated 20,000+ loans in his career, Jeff is uniquely qualified mortgage lender to help you with your home loan needs.
*A prequalification is not an approval of credit, and does not signify that underwriting requirements have been met.
Please follow and like Jeff:
home loan low mortgage rate mortgage lender mortgage rates new mortgage qualified mortgage lender refinancing a home mortgage loan refinancing home loan